About Us
Message from our Chief Education Officer
'Win the heart and the mind will follow' has always been my strategy when it comes to educating my students over the past 25 years. I strongly believe a happy and engaged student learns better than one who is not. Which will make a student happy and stay engaged to learn as well as retain more information? Reading a book or watching a show? Doing assessments or playing a game? The answer is obvious. With the technological advancement, together with my team and partners, we are excited to bring the WORLD to the student virtually and get them to experience the VIRTUAL WORLD of learning as they learn effectively. We have 5 senses to help us to learn and experience but most students only making use of the sense of sight and hearing to learn. What if we can create a learning platform that enables them to utilize all 5 senses to learn? Don't you think the learning progress is going to be even more interesting and engaging for them?
In VLE Academy, we focus on visually interactive learning experience by incorporating games and illustrations. Which creates a better learning experience and higher retention of knowledge in the subjects and topics taught in groups and individual online environment.
Looking forward to getting to know you and your child/children personally as we work together to bring out the full potential of virtual learning and see visible results and improvements in their school work and beyond.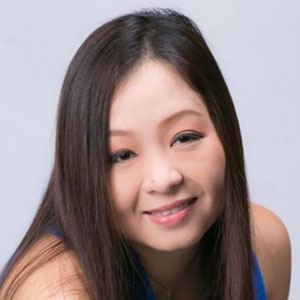 Dyna Lim
Founder
Ms Dyna Lim, a private tutor with more than 28 years of experience graduated with a Bachelor's Degree in Marketing and Management from the University of Murdoch.
She embarked on the teaching journey giving lessons for English, Math and Science after graduating.
It has been an amazing 28 years in the education industry for her. She started out giving home tuitions and was invited to teach in a Resident's Committee in Toa Payoh for a few years before deciding to set up her own Enrichment Centre in Tampines.
She is very passionate about teaching and her satisfaction comes from seeing her students achieving better grades each time and developing interests in the subjects which they originally are fearful of.
She believes the importance to help the child to develop an interest in the subject(s) he/she is weak in and the willingness to learn stems from first knowing the 'WHY' before the 'How'. This way, the child will inprove better.
Her strategy for doing so is to turn the learning process into an edutainment so that students find the lessons very entertaining and engaging and will not feel bored by the lessons. It has proven to be a very effective and successful way of learning and we have seen our students performing far better than before.
We welcome you to sign-up for a trial lesson to experience a totally different way of learning.
Shereen Nordin
English Tutor
Ms Shereen is an English tutor and was formerly an MOE teacher from 2011 to 2019.
During that time, she specialised in English and taught students from Secondary 1 to 5 from the NT, NA and O level streams.
With her years of recent experience and familiarity with the MOE syllabus, she is in the perfect position to make understanding easy for students and help them excel in English examinations.
During her free time, she enjoys going on 'live' safari drives in Africa through YouTube channels, and working out so that she can indulge in more bubble tea with slightly less guilt.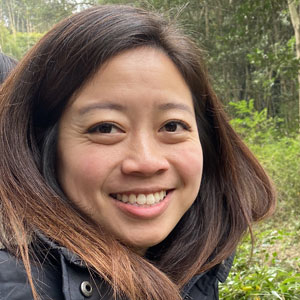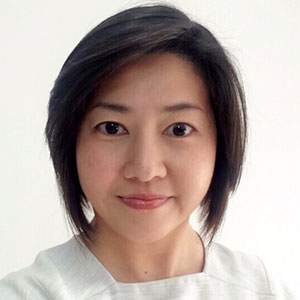 Axelle Quek
Mathematics Tutor
For some of you reading this now, you may be thinking… "Math is simple? NO WAY!"
Well, we hope to make you think otherwise…
Ms Quek, a full time Math tutor and Robotics trainer knows the challenges students faces these days with distractions and tends to procrastinate.
She is fully aware that students gets distracted easily when presented with wordy and boring stuffs. It makes them feel sleepy and will not hesitate to put them away until they really have to look at them again. Thus, she came up with Concise & Colourful ways to teach her students which in turn arouses their interests and enthusiasm to want to learn more.
Having spent 2 wonderful years teaching students with special needs on a part time basis, she does not just equip her students with Mathematical skills but also the right mindset to approach challenges in years to come, simply because she believed that – Life is more complicated than Maths!
Stanley Yeo
Primary and Secondary Tutor
Private Tutor and a Private Pilot
Hello everyone! I am Stanley. I wish to contribute by enhancing and facilitating the learning process of students in the primary and secondary school level. It is my hope that my enthusiasm and passion towards lifelong learning, by having specific goals, can have a positive influence on my students and propel them to greater heights in their academic careers and beyond.
During my academic journey, I attended Gongshang Primary School, Dunman High School (DHS), Victoria Junior College (VJC) and National University of Singapore (NUS).
I achieved straight distinctions for all my subjects, including CCA, taken at GCE O Levels. For GCE A Levels, I attained 6 distinctions, including CCA. I also bagged 2 prestigious national awards – President's Scout Award & National Youth Achievement GOLD Award at VJC. Both awards were presented to me by Mr SR Nathan.
I was commissioned by Mr SR Nathan in 200S as a Navy Officer during my National Service.
I then went on to NUS to achieve a major in Chemical Engineering (2nd Upper Honours), and a Minor in Economics.
I offer Tuition sessions to primarily Sec 3 and 4 students in A & E Math, Pure Chemistry and Combined Science. I also offer my assistance to Primary 6 and lower Secondary levels, as well as International School Students.
It is my wish that I follow my students through to their final O and A level exams. I adopt different teaching methods, as I do not believe in a 'one size fits all' approach.
I engage parents to cooperate with me in supervising and ensuring that their child/children complete homework assigned to them. I also provide updates to parents on their learning progress and prescribe additional materials when necessary.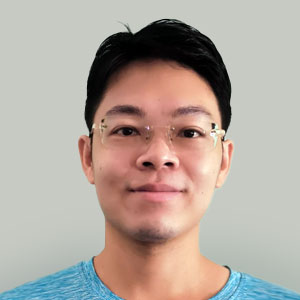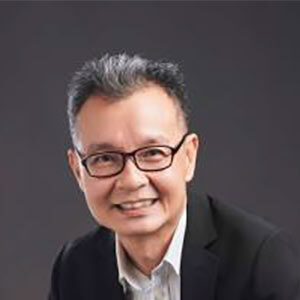 David Tai
Mathematics and Science Tutor
David, who holds a Post Graduate Diploma in Teaching, NTU has more than 10 years of experience in teaching Mathematics and Science subjects. He also has more than 5 years of experience conducting Entrepreneur, Public Speaking and Design Thinking workshops for schools from all levels from primary to secondary and pre-u school.
David is MOE registered and is one of the main trainers for the Code for Fun programme. As a main trainer, he has trained at least 30 classes in schools. In addition, David is a leader cum volunteer mentor serving in the Saint Matthew's Church Homework Centre that reaches out to the under-privileged pupils in the Tiong Bahru neighbourhood.
Kim Sim
Primary and Secondary Tutor
Chinese Tutor
Kim Sim is our Chinese Language tutor. She tuition the Chinese language for the Primary and Secondary Level, but also she also have adult students taking Chinese lessons from her. She is passionate about working with children and young adults because she believes that while tuition is to help students get better results academically, it is also about building the character of the student to understand that efforts will equates to results. Hence, she writes her own materials to customise her lessons for each individual student to suit their pace of learning. She believes that children's emotions are direct; they do not hide what they like or do not like, and all of them are capable of getting good results academically if they understand how and where to put their efforts. She consistently received a good testimonials from the parents as she takes the initiative to let the parent know their children's progress.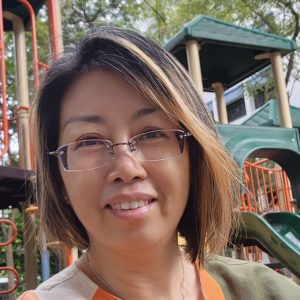 Juliana Tan
Specialist Teacher/ Therapist
Juliana graduated from Dyslexia Action (UK) in 2015 with a post graduate specialist teacher diploma in supporting learners with dyslexia and learners with specific learning difficulties.
According to her, the mainstay of a therapist is to lead/ support each learner towards greater confidence in reading, spelling and writing using cumulative learning, structure and multi-sensory ways simultaneously. There is no doubt, learning must be varied, fun and memorable. Over the years, Juliana had worked with children (aged 5-12 yrs) with dyslexia, ASD, ADHD, SpLD, dyspraxia, selective mutism and other co-occurring difficulties in a therapy learning centre as a co-facilitator as well as a Specialist Educational Therapist for 7 vears.
Consecutivelv she also worked closely together with a number of MOE school teachers for 10 years in building up MOE schools' students* English literacy proficiency skills in reading, spelling, writing and comprehension. It is evident that she enjoys working with children and they in turn warm up to her easily too. She is friendly and well-liked by her students and parents.
For each session (45mins -60mins), Teacher Juliana will work out a personalised lesson plan, games, work sheets and learning activities specially for your child. These are based on your child's learning style, strength and aptitude. At this point we like to share Juliana's motto and outlook; each child is a gift and each child is to be loved irregardless of his/her learning differences.